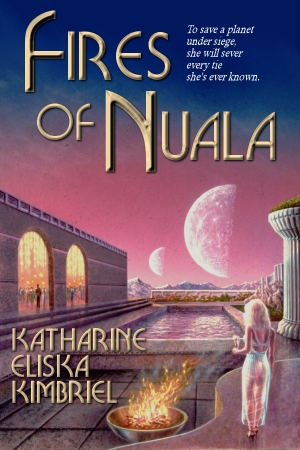 Book View Café
Publishes
K. E. Kimbriel
's
Fires of Nuala
.
Book View Café has published
Fires of Nuala
from Campbell Award-nominated Katharine Eliska Kimbriel.
Fires of Nuala
concerns the people of the planet Nuala, a world cursed by radiation...and riches. Mutant microbes and high ground radiation make it a deceptive paradise, but wealthy planets always attract predators. This time, one predator may be Nuala's salvation. Originally published by Warner Books in 1988,
Fires of Nuala
garnered much praise and recommendations for reading from such entities as Locus Magazine. BVC is releasing the ebook version of the book in epub, mobi, pdf, and prc formats.
Read chapter 1 of FIRES OF NUALA for free
here
.
Buy the ebook for $4.99
here
.