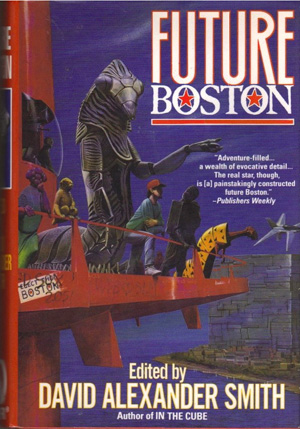 Fifteen years ago the
Cambridge SF Workshop
published
Future Boston
, a collection of short stories, maps, brochures and other things that described a shared vision we had created of the city.
Well, the
Boston Phoenix
has printed a couple of articles about it.
One is the
interview
between BP and a few of the contributors that are still in the area. The
other
is something those contributors wrote collectively about how we did it and how it might be done again.
Go and enjoy.